Summer Blockbuster Series: The Nowitzki Code
(May 22, 2006)
Nowitzki and Hanks even have the same 'do.
Saturday Night Lame
Yes, I bought into all of the hype and went to see The Da Vinci Code Saturday night. I mainly went so that I would be able to bring you this article.
Bad decision.
Around 4:00 p.m. or so, my girlfriend and I decided that we were going to go eat Mexican food and catch the 6:30 showing at a small theater here in Long Beach. I'll just say that it took us awhile to get out of the apartment. By the time that we bought tickets, several shows were already sold out and the next available showing wasn't until 8:15 p.m. The clerk told us to be back 30-45 minutes if we wanted to get a decent seat.
We ate and came back at 7:30, exactly 45 minutes early. Everyone had already been seated. There was absolutely no seats left and the next showing wasn't until 10 p.m. We got a refund and decided to go to a bigger theater to avoid waiting so long.
Another bad decision.
When we arrived at the bigger theater, The Da Vinci Code was sold out until 10:15. We bought tickets and went over to a local arcade to kill some time. Afterwards, we got into line about an hour before the scheduled start time. There was already about 200 people in front of us. Once the usher allowed everyone into the theater the rush for seats turned into a Battle Royal. I swear I saw an eleven-year-old kid slap an old man with a bag of Twizzlers (OK, I'm embellishing a bit on this particular claim, but you get the point). Miraculously, we were still able to find decent seats.
At that point I was like "This $@#% better be good."
It wasn't. The movie sucks. Even Tom Hanks turned in an uninspired performance and the plot had more holes than the Dallas Cowboys offensive line used to make for Emmitt Smith. I suppose I should have expected this from Opie Taylor.
Anyway…
In the movie Harvard Professor Robert Langdon (Hanks) gets mixed up in a murder mystery while on business in Paris. While attempting to solve the mystery he discovers ancient codes. He believes these codes lead to the Holy Grail and begins a quest for the Grail that takes him all over Europe.
This isn't unlike what has gone on in the NBA over the course of the past decade.
After a small influx of European players infiltrated the NBA (Vlade Divac, Detlef Schrempf, Toni Kukoc, Drazen Petrovic, Arvydas Sabonis, etc…), scouts found themselves searching all over Europe for undiscovered talent. During this search, the next NBA superstar, Dirk Nowitzki, was found. As a result of this amazing revelation, NBA executives became obsessed with the notion that European players were the key to discovering the NBA's Holy Grail—The Larry O'Brien NBA Championship Trophy.
Each NBA franchise's hunt for the next European NBA superstar began. Starting with Nowitzki, here are some of the more significant discoveries NBA teams have made during their quests across the Atlantic.
___________________________________________________________
The European 'It' List
PF Dirk Nowitzki, Dallas Mavericks, Germany – Dirk is widely considered to be both the player that started the NBA's fascination with European talent and the best European NBA player ever. In 1998, the Milwaukee Bucks drafted Nowitzki 9th overall and immediately traded him to the Dallas Mavericks for the draft rights to Robert "Tractor" Traylor. This trade would be similar to Brad Pitt trading in Angelina Jolie for Kathy Griffin. It wasn't a very smooth move for the Bucks.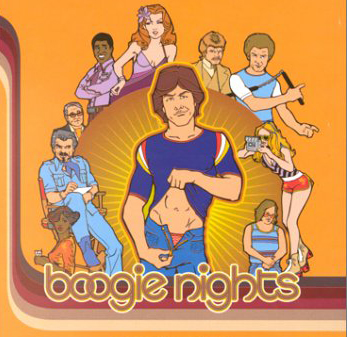 Dirk's lethal combo of length and moves make him one of a kind.
During his eight NBA seasons, Nowitzki has developed into one of the elite players in the league. He has also helped revolutionize the game. Before the German Wunderkind, the league had never known a seven-footer with the shooting range, athleticism, and offensive skills owned by Nowitzki. Just how unique is Dirk? He is the only player in NBA history to ever record 150 three-point field goals and 100 blocks in the same season. This season, Nowitzki made All NBA First-Team and was third in NBA MVP voting while leading the Mavs to 60 wins and the third-best record in the NBA. After witnessing Nowitzki turn the once lowly Mavs into a legitimate NBA Championship contender, NBA front offices are still looking for the "next Dirk Nowitzki."
SF Predrag "Peja" Stojakovic, Indiana Pacers, Serbia-Montenegro – Stojakovic isn't quite the player that Nowitzki is, but he is still recognized as an All-Star talent and one of the top international players in the NBA. Peja is a little shorter and less versatile than Dirk, but he still possesses a sweet shooting stroke. The Sacramento Kings drafted Stojakovic in 1996, but he didn't actually join the Kings until 1998-99, which was also Nowitzki's rookie year.
He Got Game: Peja's wife, Greek supermodel Aleka Kamila.
Stojakovic started his career somewhat slowly, coming off the bench for the Kings during both of his first two seasons. During his third season, he took his game to new heights, averaging 20.4 points and 5.8 rebounds per game during his first season as a starter. In the following seasons, Stojakovic maintained this high level of play while helping reinvent the previously abysmal Sacramento Kings franchise into a winner. Peja was traded to the Indiana Pacers last season in exchange for clinically insane superstar Ron Artest. Even though Stojakovic has been criticized for both his defensive ineptitude and his playoff disappearing acts, he is undoubtedly one of the best shooters and scorers playing in the league today.
PG Tony Parker, San Antonio Spurs, France – Contrary to popular belief, there is more to Parker than just being Mr. Eva Longoria. He is also a top-notch NBA player. Drafted 28th overall in 2001 by the San Antonio Spurs, Parker immediately became the Spurs starting point guard. Two years later the lightening-quick Parker lead the Spurs to the 2003 NBA Championship. Since then he has helped the Spurs win another NBA Championship (2005), been selected to the NBA All-Star Game (2006), and recorded a French rap album. After starting the NBA's French Revolution, Parker has shown no signs of slowing down.
NBA execs are "Desperate" for players like Parker.
PF Pau Gasol, Memphis Grizzlies, Spain – Gasol is a fierce competitor that does most of his damage inside. He was selected 3rd by the Memphis Grizzlies in the 2001 NBA Draft. Gasol was a standout from day one, winning the 2002 NBA Rookie of the Year award. Even though the Grizzlies have still never won a NBA Playoff game, at least Gasol is leading them to the postseason. Before Pau's arrival, the Grizz had never even been in the hunt for a playoff spot. The Bearded Spaniard was selected to the 2006 All-Star Game and has averaged 18.5 points and 1.9 blocks per game during his career. Gasol's intensity and toughness are helping change the soft label frequently given to European players.
F Andrei Kirilenko, Utah Jazz, Russia – Kirilenko not only is the most versatile European player in the NBA today, he also has the best nickname—AK-47, a moniker that is inspired both by his jersey number (47) and the infamous Russian rifle that shares the same name (AK-47). The Utah Jazz drafted him with the 24th overall pick in the 1999 NBA Draft, but he didn't play in the NBA until the 2001-02 NBA season. He was an NBA All-Star in 2004 and is one of only two players to record a "5X6" (6 points, 6 rebounds, 6 assists, 6 blocks, and 6 steals). The other player is former NBA MVP Hakeem Olajuwon. Kirilenko is so good that his wife (hottie and former Russian pop star Masha Lopatova) allows him to sleep with another woman once every year. Now that's talent. His defensive abilities are proving that some Europeans can indeed "D" up.
(In Russian) Honey, are you sure it's OK?
F-C Darko Milicic, Orlando Magic, Serbia-Montenegro – At the ripe age of 20, Milicic has already been prematurely labeled as a bust. I understand why; because Milicic was selected by the Detroit Pistons 2nd in the 2003 NBA draft, ahead of stars Carmelo Anthony, Chris Bosh and Dwayne Wade. Still, he hardly played at all during the first two-and-a-half years of his career with the Pistons, so it is a tad early to pass judgment on the young Serbian. Milicic finally started to get some burn when he was shipped to the Orlando Magic prior to the 2006 All-Star break. He finished the season playing fairly well for the Magic, especially defensively (he averaged over 2 blocks per game during his 30 games with the Magic). Will Darko end up a flat-out bust or bust out with potential? Only time will tell, but teams are starting to be more cautious about European players after witnessing the early stages of Milcic's career.
___________________________________________________________
The Past, Present, and Future
There have been plenty of other success stories—such as Orlando Magic F Hedo Turkoglu of Turkey, Cleveland Cavaliers C Zydrunas Ilgauskas of Lithuania, and Phoenix Suns PG-C and 2006 Most Improved Player Boris Diaw of France—and a few busts—such as Nikoloz Tskitishvili of Georgia, who was selected 5th overall by the Denver Nuggets in the 2002 NBA Draft, and is barely clinging to his Phoenix Suns roster spot—as NBA teams continue to span Europe for a player that will deliver them an NBA Championship. This search is no longer limited to Europe either, as current NBA stars have been drafted from Argentina (San Antonio Spurs G Manu Ginobli), China (Houston Rockets C Yao Ming), Canada (Phoenix Suns PG and back-to-back NBA MVP Steve Nash) and Australia (Milwaukee Bucks C Andrew Bogut).
The bottom line here is that lots of foreigners can ball (Plus, they all somehow pull supermodel-hot chicks as effortlessly as they hit free throws, which is good for bonus points in my book).
Some basketball theorists associate the success of European and foreign players to the extra emphasis that foreign countries seem to place on basketball fundamentals. Another train of thought is that wherever basketball is frequently played, good players will develop. Both of these explanations seem to make sense.
The bigger question is this: In the future, will the World's best basketball players hail from America or from European or other countries?
That question may never be answered, but NBA front offices will still continue to import oodles of European and foreign players in their quest to obtain basketball's Holy Grail. Even The Da Vinci Code Director Ron Howard could get that story straight.